The British government is considering stopping NVIDIA's acquisition of ARM from the 'century deal'
---
* Updated on October 13, 2020:
When the tech world looks like it's about to get a big earthquake, its impact could drastically change the balance of the multibillion-dollar microprocessor industry: NVIDIA acquires ARM. Then a landmark factor has just appeared, making this deal in danger of collapse.
The major technology news sites in the world today simultaneously reported that the British government is likely to take measures to intervene to prevent this agreement. Specifically, consider an option that would require detailed supervision and investigation by Competition and Markets Authority.
Talking about the above issue, the authorities representative said:
"ARM is a large enterprise, holding an important role in maintaining UK technology position in the international arena, while also making a significant contribution to the national economy. Although the deal between NVIDIA, Softbank and ARM is primarily a commercial issue for related parties, the UK government will certainly monitor each stage of the deal closely. Especially if NVIDIA's takeover of ARM could have a significant impact on the UK, we will not hesitate to initiate in-depth investigation and take appropriate action.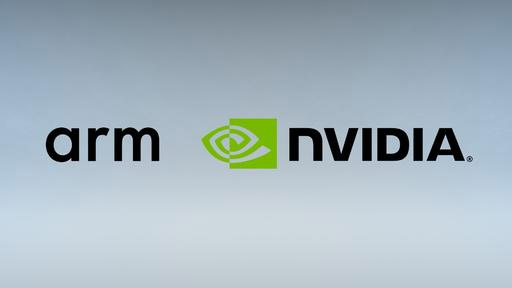 In a more understandable way, the UK government is concerned that the deal could lead to the loss of UK jobs, and could threaten ARM's global business, thereby having a negative impact. to the technology sector of this country.
"We don't have as many globally influential tech companies as ARM, so it's understandable for the authorities to take notice of the deal. The UK government seems ready to sit down and assess Nvidia's ability to delve into ARM's business model and its ability to maintain and expand its influence in the market. what is the future like , " said former British Deputy Prime Minister Lord Mandelson.
Essentially, the sales agreement between NVIDIA and ARM will be subject to the same conditions as usual, including approval in accordance with the UK, China, European Union and US regulations, and the completion of the transaction is expected to take place only about 18 months.
---
* August 1, 2020:
According to the latest Bloomberg report, Nvidia is entering the final stages of negotiations with Softbank for the acquisition of Arm Ltd, which owns the dominant ARM processor architecture in mobile, used. by nearly all major chip manufacturers including Qualcomm, Apple, Samsung, Huawei. And coming is the laptop segment after the decision to abandon Intel x86 CPUs to switch to developing ARM CPUs by Apple .
The Cambridge, UK-based chip design firm was bought by Softbank in 2016 for $ 31 billion, and the Japanese investor is reportedly desperately looking to make up for loss of investments. Like WeWork and Uber, so even if they don't really want to, Softbank might still agree to sell Arm Ltd to Nvidia for a price of no less than $ 32 billion and maybe even more than $ 50 billion. If successful, this will be the largest acquisition in the history of the technology world, having a far-reaching influence on the processor market in particular and the technology world in general.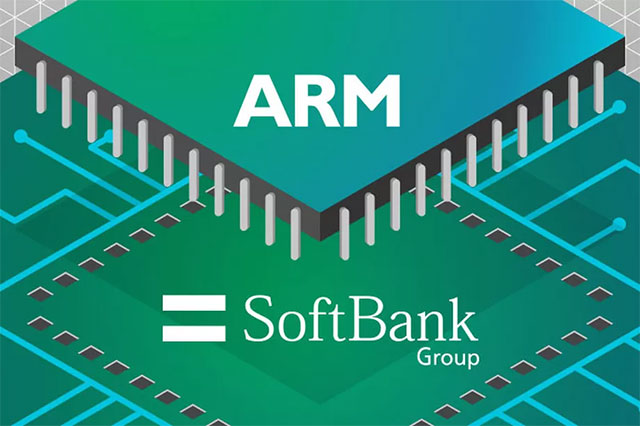 arm is currently owned by Softbank
Nvidia is believed to be the only company currently involved in negotiations with Softbank. Nvidia's financial potential as well as reputation in the market are on the rise after a long time surpassing Intel in capitalization. Currently, Nvidia is valued at $ 256.79 billion. Owning ARM at this time will make Nvidia as "tiger to grow wings", creating a certain influence on the big names in the world of technology, companies are designing and manufacturing processors. is based on ARM architecture.
In addition, Nvidia is spending a lot of investments in potential areas including GPUs for games, CPUs for data centers, autonomous vehicles, AI applications ... Owning Arm and especially architecture. ARM will be of great help to this manufacturer in AI hardware development, while at the same time realizing its ambition to enter the highly competitive but highly competitive mobile chip segment.
There is currently no guarantee that this hit will take place, but both Nvidia and Softbank are said to be finding common ground, and things will be over in the next few weeks.
NVIDIA partners with University of Florida to develop the world's fastest AI supercomputer
Leaked benchmarks show that Intel's Car GPU beats Nvidia GeForce MX350
AMD and NVIDIA: Which GPU should you use for your Linux machine?
Mecerdes-Benz teamed up with Nvidia to develop new supercomputers for cars
---
---
Electronic Journal of Finance
Editorial: 4th Floor, Project Building, No.4, Hang Chuoi 1 Lane, Hai Ba Trung District, City. Hanoi
Tel: 024.39330038, 028.39300434
Only reissue information from this website with the consent in writing of Electronic Journal of Finance